Xinhua/REX/ShutterstockThese superstars have the leeway to indulge. Do you?
Like so many Americans, I'm fixated on the Olympics. The athletes' stamina, strength and perseverance never cease to amaze me. But unless your fitness routine comes close to theirs (whose does?), you probably shouldn't be eating like Olympians. Some of these surprising choices are cases in point:
1. Sugary Cereal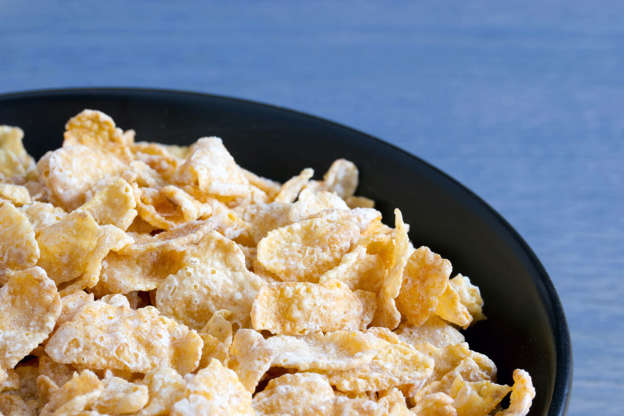 © cordimages/iStock/Getty ImagesMohamed Farah, a British long-distance runner, has reported eating Frosties (or what's known in the U.S. as Frosted Flakes) for breakfast every day. He's also said he probably eats "a little too much of them." Hey, if I was running those distances and winning gold medals, I wouldn't think twice about it. But the average person should choose a breakfast cereal with more fiber and less sugar to start the day.
2. Chocolate Chip Pancakes
© High Impact Photography/E+/Getty ImagesAnything Michael Phelps eats is OK by me. But let me reiterate the "Michael Phelps" part. This amazing 23-time gold medalist swimmer once said he ate three fried-egg sandwiches with cheese, lettuce, tomatoes, fried onions andmayonnaise to begin his breakfast. Then, he supposedly drank two cups of coffee, a five-egg omelet, a bowl of grits, three slices of French toast topped with powdered sugar and three chocolate chip pancakes. Ouch. I can't help but wonder how his diet will change now that he's retired.
3. Fast Food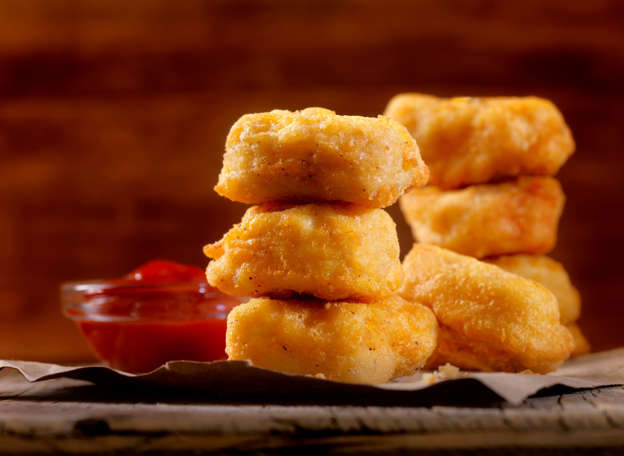 © Lauri Patterson/iStock/Getty ImagesSurprisingly, fast food is part of many Olympians' diet plans, but none so apparent as multi-Gold-medalist sprinter Usain Bolt. In his autobiography, he revealed that he ate Chicken McNuggets and French fries for breakfast, lunch and dinner during the 2008 Olympics. Yes, you read that right – he ate fast food three times a day and still went on to win gold. However, recent reports say that Bolt is now trying his best to eat a healthier diet and "look the other way" when it comes to his love for fried foods. I'm with you, Bolt; you just can'teat like a teenager forever.
4. Bagels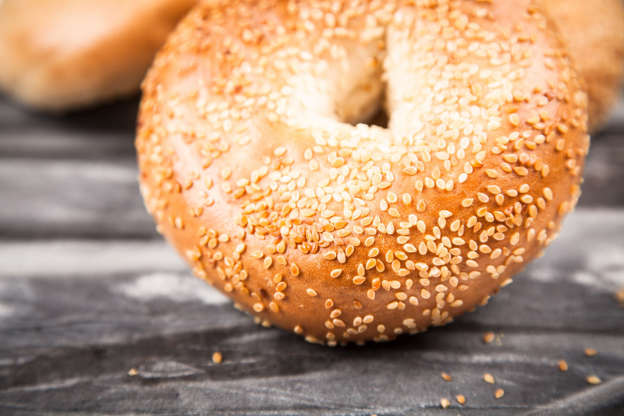 © GeorgeDolgikh/iStock/Getty ImagesRight after practice, Seth Weil, an American rower, has claimed to eat a bacon, egg and cheese sandwich with avocado on an everything bagel – and a side of fruit salad – after practice. I gather he is not scooping the dough out of the bagel (something I tell my patients to do), nor is he shying away from the fat- and calorie-laden cheese and bacon (additions I'd recommend my patients to skip). But then again, my patients are not Olympic rowers. Chow down, Seth.
5. Waffles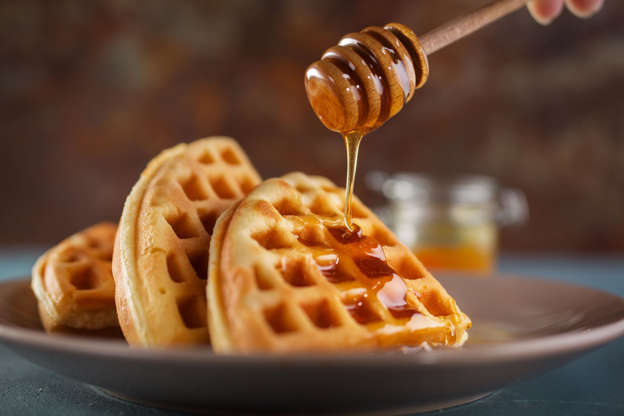 © Valentina_G/iStock/Getty ImagesI don't think I have eaten waffles since I was a kid, but multi-gold-medalist Gabby Douglas supposedly eats them – along with scrambled eggs with cheese and kosher beef bacon – when she has a day off from practice. Truthfully, with her intense training schedule, I wouldn't care if she added some of Phelps' pancakes; however, for the rest of us plain folks, whole-wheat toast – sans the waffles – would be my breakfast recommendation.
6. Pizza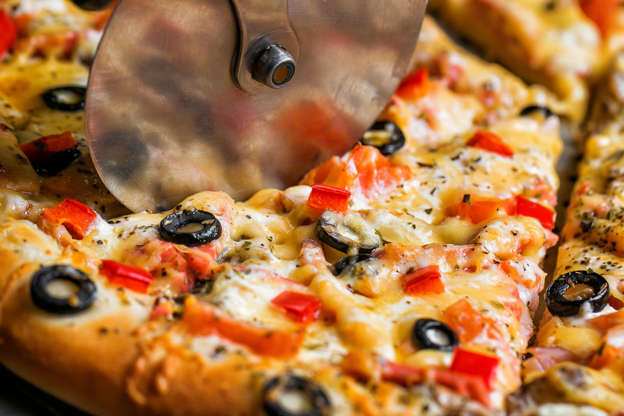 © Malkovstock/iStock/Getty ImagesWho would ever think that Wonder Woman Simone Biles – the first athlete to win three Olympic gold medals at a single games in gymnastics history – would celebrate a post-competition meal, win or lose, with pepperoni pizza? Not me! But honestly, I love it. Eating disorders seem to run rampant in the world of gymnastics, so I salute Biles for eating a high-calorie food she simply loves. Zachary Test, a U.S. Olympic rugby player, also supposedly consumes pizza when he is off the field. His topping of choice? Whipped cream. I'm apizza lover too, but I much prefer to top it with veggies – and you should too.